Services
We require all dogs older than six months to be spayed/neutered, up-to-date with vaccines, and have ongoing heartworm protection (unless medically unable to do so). We also require every dog to pass a temperament test before attending daycare or boarding since dogs socialize with each other all day long.
Dog Daycare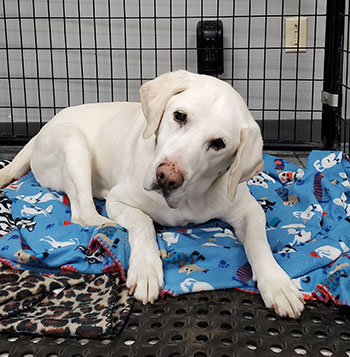 The Woofdorf Astoria Dog Hotel brings luxury dog daycare to Racine, Wisconsin. You can rest assured that our dog handlers always have an exciting day of activities planned for your pup. Our daycare is the perfect place to socialize your dog, burn off some energy, and get some off leash outdoors time running around in our huge yard! Let us entertain your dog while you are at work. Schedule your temperament test [now!]
---
Dog Boarding 
The dog boarding at the Woofdorf Astoria Dog Hotel is a luxury experience for dogs in Racine, Wisconsin. We believe pet boarding with us should be an easy decision for you and a fun decision for your pet. That's why we do not use cages or kennels. Boarding dogs get suites and each dog gets a cot plus blankets. Senior dogs can get toddler mattresses. We can easily accommodate most dogs' special needs. Our experienced Senior Dog handlers handle all meds. We consider ourselves to be a destination for dogs—a place they look forward to coming to. 
---

Bath and Nails 
This is a service we are offering as an addition to daycare or boarding. Baths are towel dry. We do not do deshedding or blow outs at this time. Grooming services are a kennel free environment as well. We do not use any cages in this facility. Nails are included with the bath, but if they do not get done it is the same price. Baths and nails are given by appointment only and only done by our experienced Senior Dog Handlers. Daycare dogs scheduled for a bath receive a free day of daycare for that day and only pay for the bath. 
Bath Prices range from $25-45 depending on the size of the dog.